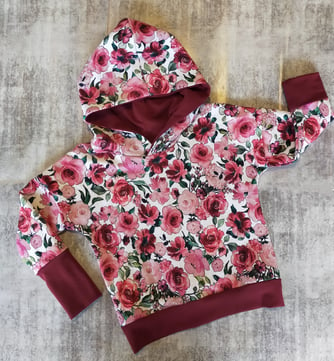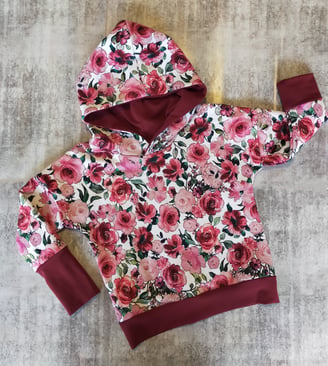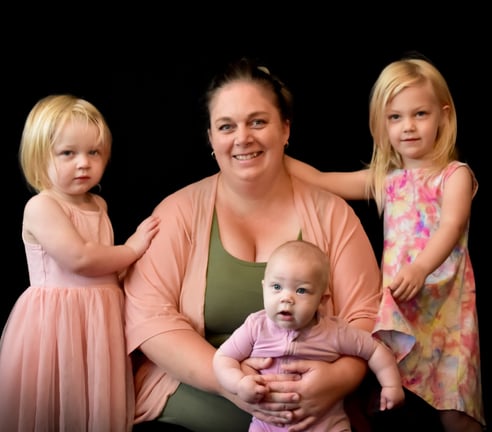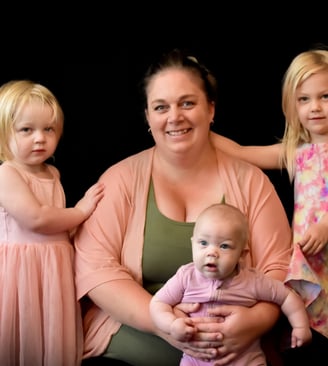 Growing up, a lot of our clothes were made by our dressmaker mum. Now as a mum to three girls myself, I've found so much enjoyment out of creating clothes for them and love the idea of "grow with me" clothes that fit for so much longer than regular clothes! Grow with me clothes are designed to fit over several regular sizes.
- stretch knit fabric
- foldable cuffs and waistbands
- drawstrings
- snaps
- styles that suit both slim fit and relaxed fit
all contribute to getting a decent length of time out of an item of clothing.
What originally started as just making for my own children and for gifts, has turned into this... a small home business where I can share my creations with others. Everything is made from my living room!
I use quality natural fibres. Primarily cotton spandex. No polyester fabrics.
Another side to Harper and I handmade is the tallow skincare... around the age of one, my youngest daughter developed eczema which covered her entire back and was starting to pop up on her limbs as well. Steroid cream would clear it straightaway but it would just come back. As someone who tries to keep skincare as natural as possible, I tried a couple of other creams which wouldn't make it worse but it wasn't getting any better.
Enter beef tallow.
So many skin benefits! For some reason I thought I'd try my hand at making it myself straightaway. I came across a simple recipe which I used as a guide and then added my own blend of essential oils. All child safe and all skin beneficial. The results far exceeded my expectation. There was a huge difference within 4 days and after one week we were almost clear of the eczema. I thought maybe it was too good to be true but I also gave some to my sister who has dermatitis on her hands and she also had amazing results.
The stuff is luxurious and now my go to for everything - eczema balm, nappy rash balm, dry skin balm, daily face balm. Its that good. Some may think its a little odd slathering on beef fat but its use for skin care dates way back. And I promise, you wont smell like beef!
And the third side (who knows how many sides there will eventually be!) is the custom reusable products: menstrual pads, breast pads, food covers and pee cloths! I feel this list is the one that is most likely to grow... so many ideas!
All are made to order and fully customised to you with lots of options to create just what you're looking for.
Jade.